In Germand and English.
Artificial intelligence and human understanding. The combination of these two elements has characterized the Komodo chess program for years and are the ones that make it stand out from the other leading programs. In the team of developers, computer expert Mark Lefler and great teacher Larry Kaufman work together to continually optimize the module. His successes are eloquent: Komodo has won several computer chess tournaments, among which are TCEC, CCT and last but not least, the World Cup of Computer Chess 2016.
The new version, Komodo Chess 11, is even stronger than its predecessor. The enhanced multiprocessor module can use up to 64 cores to calculate variants, yielding more than 50 points than its predecessor Komodo 10. In addition, in the endings or when parsing, Komodo 11 also takes advantage of access to the Syzygy * end tables. With the end tables you can play the finals of up to 5 and 6 pieces to perfection, being the module able to incorporate that knowledge to the valuations of complex ends.
"I am deeply moved by the Komodo style. In my opinion it's the perfect combination of computer accuracy and human positional understanding. I have the feeling that you are bringing positional understanding to another level. After such impressive performance, I will test Komodo on my future job, especially in very positional matches and I really look forward to working with him "(GM Boris Avrukh)
Komodo Chess 11:
Enhanced module for multiprocessors.
The latest Fritz 15 interface
Premium subscription to Playchess.com and to the ChessBase Account (6 months)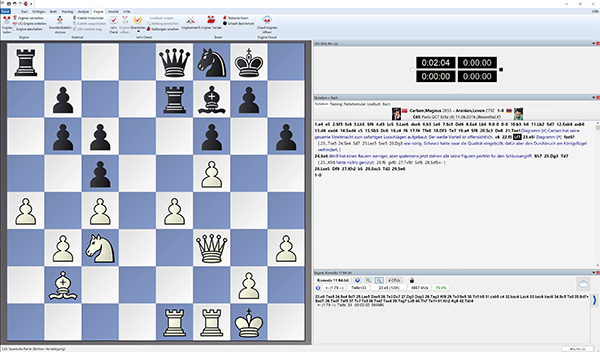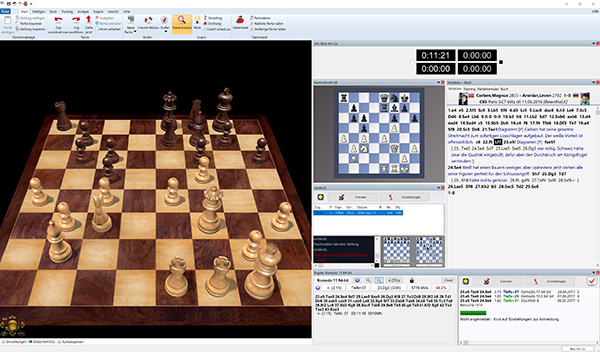 * Syzygy end tables are not included with Komodo Chess 11.
8 GB RAM, Windows 10 or 8.1, DirectX10 graphics card with 512 MB RAM or more, DirectX10 compatible sound card, Windows Media Player 11, DVD drive and Internet access. System requirements for the ChessBase account: Internet access and updated browser, for example, Chrome, Safari. For Windows, OS X, iOS, Android, Linux.
Minimum: Pentium III 1 GHz, 2 GB RAM, Windows 7/8, DirectX9, graphics card with 256 MB RAM, DVD drive, Windows Media Player 9 and Internet access.
No customer questions for the moment.
Ask a question
Your Question has been successfully sent our team. Thanks for question!