 
500 Combinations of the nineteenth century
This book brings together the best combinations of matte five hundred nineteenth century. Century romanticism also for chess grandmasters and as Labourdonnais, Anderssen, Morphy, Blackburne, Chigorin and Janowski, among others

Secure payment with SSL Certificate

Shipping all over the world

30 day return
Calculate Delivery Cost
This book brings together the best combinations of matte five hundred nineteenth century. Century romanticism also for chess grandmasters and as Labourdonnais, Anderssen, Morphy, Blackburne, Chigorin and Janowski, among others.
These players stood out for having an excellent talent for chess combinativo and attack, and left as a legacy a large collection of games with fantastic plays now rescue in this work.
The combinations of matte are presented in diagrams that the reader should solve and whose difficulty ranges from combinations that are solved in two moves to more complex ones in which nine or ten plays of depth are required, a challenge for advanced amateur and even teachers.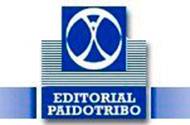 Data sheet
Language

Spanish

Editorial

Paidotribo

Autor

Guerrero, Richard

ISBN

978-84-801990-3-2

EAN-13

9788480199032

Thematic

Book + CD

Year of publication

Not known