 
The art of defense in Chess (Book + CD)
La mayoría de las partidas no se ganan, sino que se pierden. Muchos manuales enseñan cómo explotar una posición cuando ya es favorable. El arte de la defensa en ajedrez pasa revista a los aspectos prácticos del juego cuando no se tiene esa ventaja.

Secure payment with SSL Certificate

Shipping all over the world

30 day return
Most games are not won, but lost. Many manuals teach how to exploit a position when it is already favorable. The art of chess defense reviews the practical aspects of the game when you do not have that advantage.
Achieving contrafuego
When should strive for open lines
When should accept a sacrifice
When anticipate threats short and long term
Restricting the game of your opponent's pieces
How to create an effective perimeter defense
Minimizing losses>
...and much more!
This book also discusses the appropriate psychological elements for an effective defense (such as cold blood in critical situations, the saving grace or entrenchment) and the principle of exploitable weakness and the principle of economy, all illustrated with over a hundred positions of high competition.
Andrew Soltis is great international teacher and a renowned chess journalist, columnist in the prestigious New York Post and the magazine Chess life. He is the author of more than thirty books chess, among which are published in Castilian by Paidotribo: The essence of the game of chess and chess pawn structure.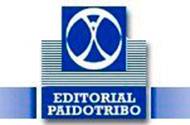 Data sheet
Language

Spanish

Editorial

Paidotribo

Autor

Soltis, Andrew

Translator

Antonio Gude Fernández

Format

15 x 22 cm.

Binding

Hard cover

Pages

223 + CD ROM

Edition

1ª 5 / 2006

ISBN

978-84-8019-878-8

EAN-13

9788480198783

Thematic

Book + CD
middlegame

Year of publication

2006