 
Chess. Learn and grow
Through twenty conversations, Anatoli Karpov, offers its highly diversified and dense book for all categories of players.

Secure payment with SSL Certificate

Shipping all over the world

30 day return
Calculate Delivery Cost
Through twenty conversations, the author, Anatoli Karpov, offers his very diversified and dense book for all categories of players, from young amateurs to experienced players who dream of becoming teachers.

In these conversations, the reader will find the necessary elements to play or pitfalls to be avoided in the openings, and the unpleasant surprises that have suffered the greatest masters in the early game.

The book also reveals the early developments and final, remarkable combinations, fighting and captivating miniatures champions world.The unexpected combinations of sacrifice and deep plays are very attractive and the author teaches us many tactics games and combinations .

One of the talks is fully dedicated to the most spectacular combinations, those in which the strongest part of the game, the lady stands in victory. Karpov has had that many readers may be school and has booked two conversations to illustrate the links between chess with other fields of human activity, particularly mathematics and computer science.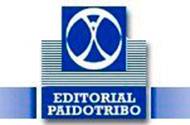 Data sheet
Language

Spanish

Editorial

Paidotribo

Autor

Karpov, Anatoly

Format

15 x 22 cm.

Binding

Hard cover

Pages

270

Edition

1ª 1 / 2004

ISBN

978-84-8019-229-1

EAN-13

9788480192293

Thematic

middlegame

Year of publication

2004