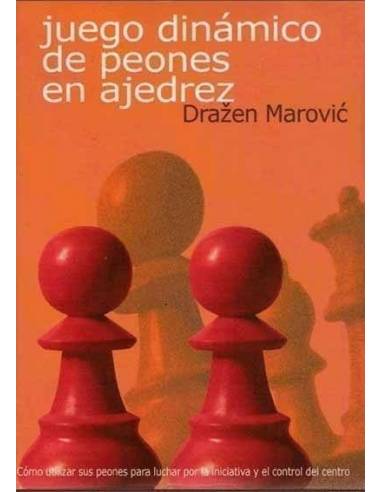  
Dynamic Pawn Play in Chess
How to use your pawns to fight for the initiative and control of the center.

Secure payment with SSL Certificate

Shipping all over the world

30 day return
Calculate Delivery Cost
How to use your pawns to fight for the initiative and control of the center.

How pawns can be used to fight for the center? How does the central pawn formation affect the plans of both sides? These issues are central to understanding chess, and constitute the primary object of this book.

Following the success of his book Understanding pawns in the game of chess, the author is now concerned with explaining central pawns of more complex structures and their impact on both the center and on the flanks.
It begins by examining the role played pawn in control of the center over the last 150 years, and how that role has allowed refining concepts such as dynamic delayed pawn and positional exchange sacrifice. The study areas of the work are devoted to the major types of center:

Open, closed or locked, Fixed Mobile or dynamic. In each case, the reader is directed towards a deeper understanding of the key strategic ideas, thanks to splendid and instructive examples from master practice.

Drazen Marovic is a Croatian Grand Master, who has won medals in chess Olympiads, as a player and national team coach. Among his disciples Bojan Kurajica (junior world champion in 1965) and Al Modiakhi, Qatar, the first Arab Grandmaster counted. Marovic has abundant experience as an author and television commentator. He is currently coach of the Olympic team of Croatia.
Data sheet
Language

Spanish

Editorial

La Casa del Ajedrez

Autor

Marovic, Drazen

Translator

Antonio Gude Fernandez

Format

17 x 24 cm.

Binding

Paperback

Pages

222

Edition

1ª 4 / 2007

ISBN

78-84-935454-1-3

EAN-13

9788493545413

Year of publication

2007