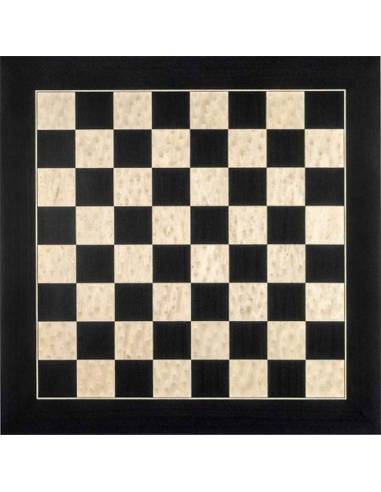  
Black deluxe 50 cm.
Deluxe quality wooden board, black. 

Secure payment with SSL Certificate

Shipping all over the world

30 day return
Deluxe quality wooden board, black.
Board 50x50 cm. Squares  55 mm
Dark picture: Black Tulipie
Clear picture: Erable white pr
Girdle: Black Tulipie
Matte finish
Packaging: Individual cardboard box
Data sheet
Submitted

Carton box

Mida tauler

50x50 cm.

Board colours

Black

Coordinates

No

Size box

50 mm.

Color boxes

Black

Manufacturer

Rechapados Ferrer
jose fernando
Hola.El tablero es de calidad ,pero las casillas claras no son como salen en la foto.Son mucho mas claras. La verdad es que elegi este tablero porque queria uno con casillas marrones y negras. La sorpresa al recibirlo fue que las casillas supuestamente marrones son casi blancas.